© 2011 All Rights Reserved ~ Designed by Kathleen Jenson
SUNSET RIDGE HORSE RANCH
"TRADITIONAL"
GYPSY VANNERS ~ PAINTS & QUARTERS ~ DRUMS

Kathleen Jenson & Family


E-MAIL US

UPCOMING THIS YEAR....

2016 started slow but sure picked up when the snow showed. I had a successful year that ended wonderfully.
​ 2017 is looking very promising as I have lined up to partake in a Stallion Show in Brandon, MB in April. I'm also entered to join Whirling Winds Stables with their gypsies at the Brandon Winter Fair in March. We have the SGVHA's 3rd Annual Gypsy Vanner Horse Show that will be August at the Moose Jaw Exhibition again, and I plan to be at the Equine Extravaganza again in April located in Stockholm, SK. If you can make any event or wish to know more please ask away. Come say Hi if you are around. I am looking forward to each and every outing with my bunch. Can't wait!!!
I am expect 6 foals this spring, 3 full gypsies and 3 crosses. Check out my for sale page for more info.​
Please feel welcome to contact me on any Gypsy Vanner or Horse questions you may have or about my stock! And Have a Great Year!!!

DON'T FORGET TO CHECK OUT MY FORUM!
Firecracker and I entered the local parade July 15th and he was great. Also with us was his 2 year old daughter SUN KISS"D SURPRIZE who is forsale.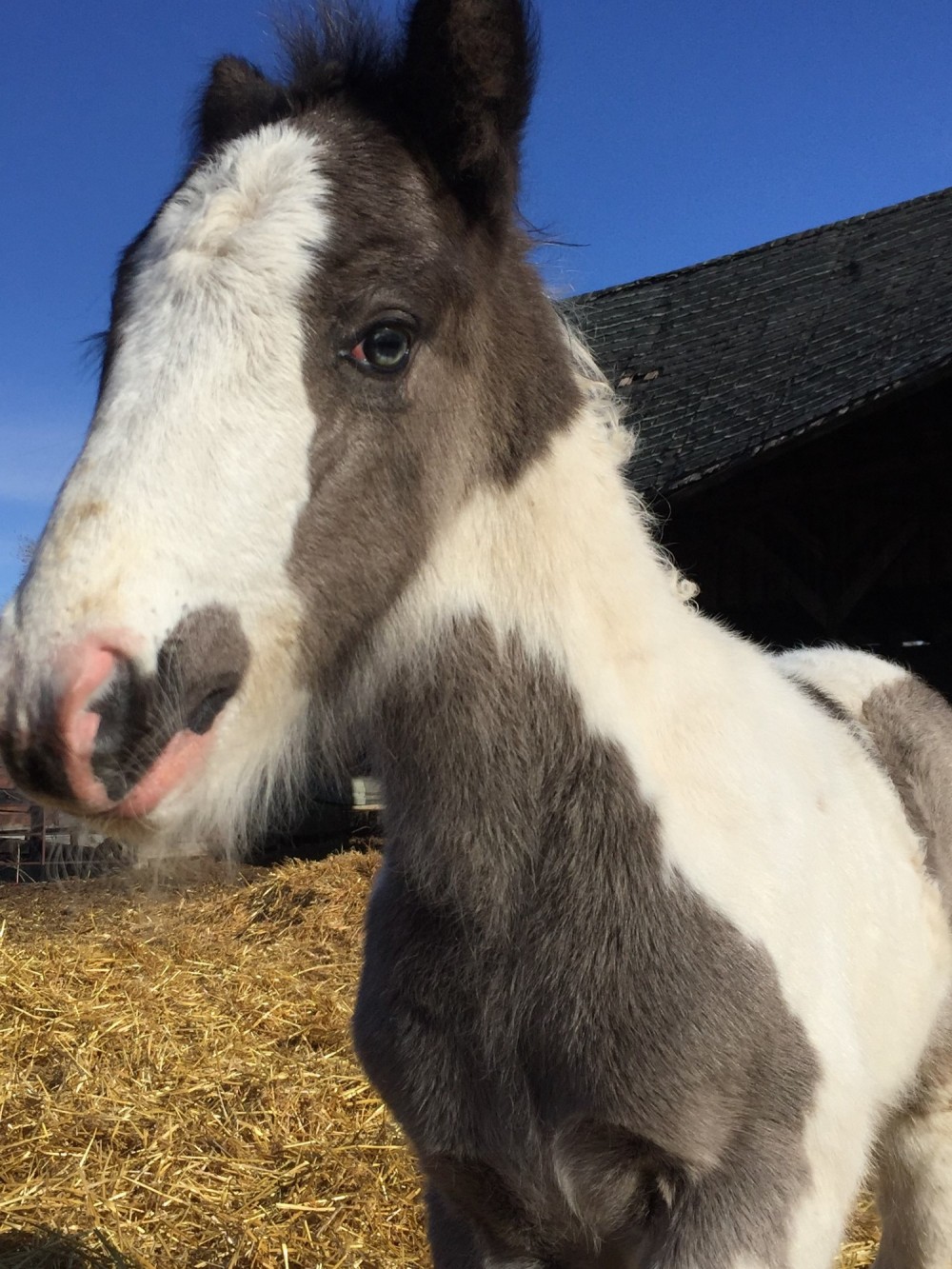 Check out For Sale page for pictures! Details to come