© 2011 All Rights Reserved ~ Designed by Kathleen Jenson
SUNSET RIDGE HORSE RANCH
"TRADITIONAL"
GYPSY VANNERS ~ PAINTS & QUARTERS ~ DRUMS

Kathleen Jenson & Family


E-MAIL US

CHEERS TO A GREAT YEAR!

2017 brought me my stallion replacement! And not just one BUT 2 to pick from. I am so thankful I could have such luck to be given an option. It was a very hard pick but I have chosen Koa, out of Jameela to be my future stallion along with Highland Crusader. SRS Firecracker is now a gelding and will be my go to horse and also available to my children and nieces and nephews to enjoy and possibly show if they show desire. It was heart breaking to snip an outstanding stallion such as Firecracker but I am excited to have him as a gelding as well. Spring of 2018 I am expecting 2 full gypsy foals and 2 crosses, the last of Firecracker's babies. I will then be breeding all my mares in the spring to Highland Crusader, I am very excited to see his offspring.
​ Charm and Tiki will begin saddle training in the spring and I plan to start Firecracker under harness. Hopefully I can make it to some local shows and Gypsy Shows in 2018 as 2017 didn't quite work out for me to make any. I do have some more Demos of my gypsies planned in 2018 and will post any info as it comes!
Please feel welcome to contact me on any Gypsy Vanner or Horse questions you may have or about my stock! And Have a Great Year!!!

DON'T FORGET TO CHECK OUT MY FORUM!
Firecracker and I entered the local parade July 15th and he was great. Also with us was his 2 year old daughter SUN KISS"D SURPRIZE who is forsale.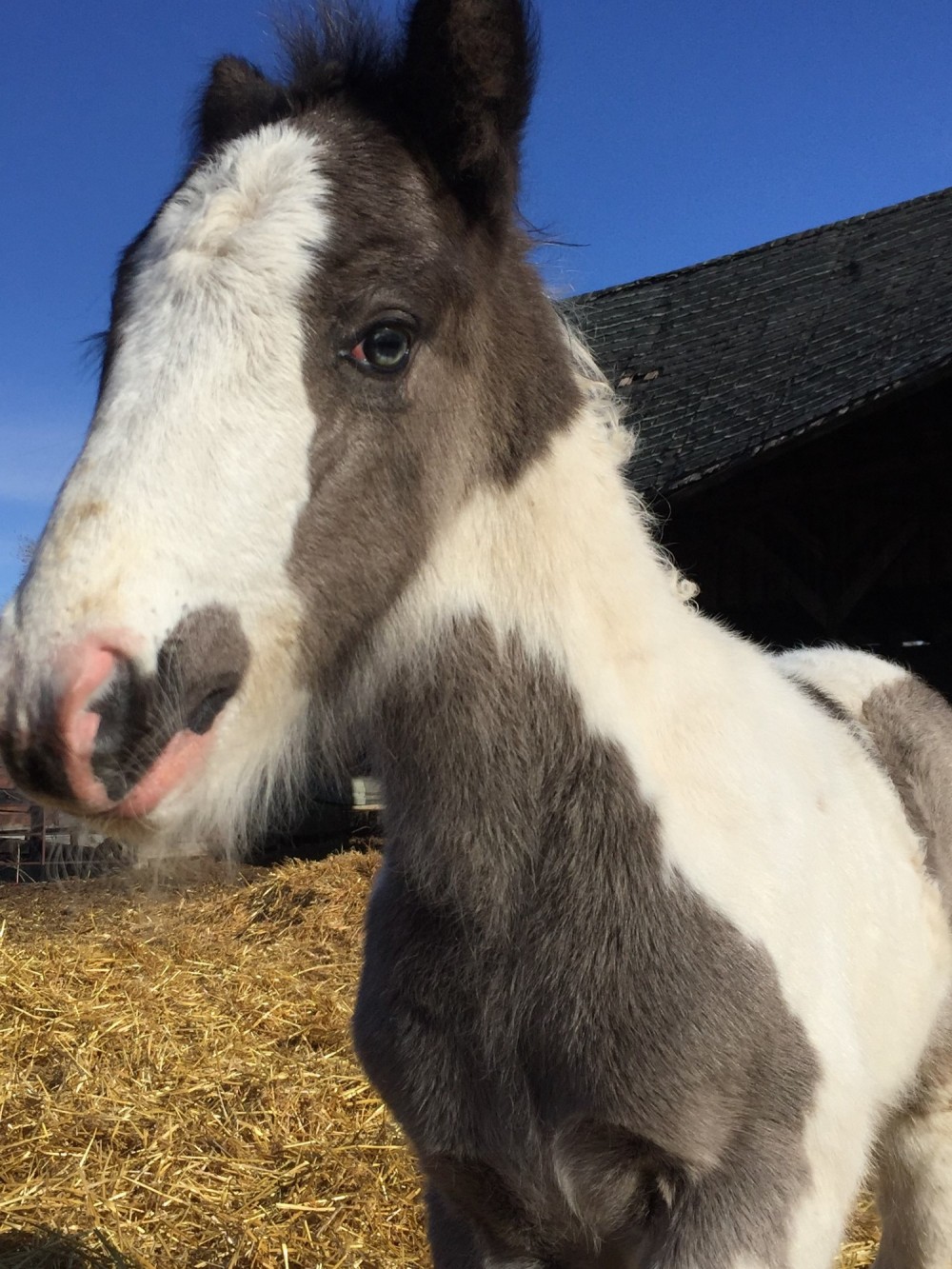 Check out For Sale page for pictures! Details to come